In appreciation of this tremendous response, I thought it would be nice if I could give at least one randomly selected participant, some small gift. After the roundup is complete I will randomly select one participant and send her this hand crafted silver bracelet and earring set as a token of my appreciation.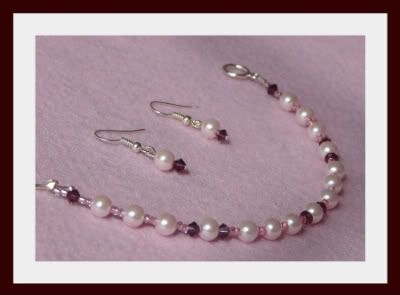 Since there were so many entries I decided to do the roundup in two parts. I have listed the soups in the order it was received and roughly half of them are given in this part and the balance will feature in the second part. Okay so without any further delay here is the roundup......

Green gram soup

loaded with veggies and flavored with red chili sauce and parsley, a great way to combine some protein and vegetables in one go !

Roasted Beet and Tomato soup

and

Sweet Potato and Carrot Soup

both made with roasted vegetables to enhance flavor

Indian Lentil Soup

made with whole brown lentils and uses a lot of Indian spices like garam masala, turmeric powder and cumin

Tomato soup with baked beans Pineapple and Spinach Chunky Soup

All moms will approve of this soup that Jayanthi Swaminathan has created to ensure her kids enjoy a variety of vegetables.

moong dal -- 1 tablespoon

spinach - 1 bunch

bottle gourd - a small portion

carrots - 1 big or 2 small ones

cabbage - a small portion

beetroot - 1

ginger - one inch bit

pepper powder

salt to taste

healthy soup with white bean, bell peppers and corn

simply flavored with garlic, pepper and parsley

Deepti sends in three soups for this event.

Hearty harvest soup

with a combination of pumpkin puree and red kidney beans, a lovely

Red Soup

that combines tomatoes with beet to get this gorgeous color and a

Falafel Inspired soup

that has this name because it has all the ingredients of falafel in it.

Hot and Sour vegetable soup

to warm up on a rainy day

Chunky Vegetable Soup

, a heartwarming soup made with winter vegetables.Definitely a great soup to chase winter blues away.

Vegetable Soup

that is sure to delight dieters,

Squash soup

made with fresh produce from the farmers market, a very unique combination of carrot and celery in this

Creamy Carrot celery soup

and a quick and flavorful

Sweet Corn Soup Vegetarian Pekinese Soup Noodle Soup

that she prefers over a more elaborate traditional lunch.

Black Bean Vegetable Soup

that I made to recreate a soup I tasted in a restaurant .

Horsegram & Coconut milk soup

that she devised for dinner to ward off the extreme chill that made a comeback in their area.

Greek style vegetable spinach soup with Orzo

flavored with lemon and pepper flakes.

Healthy Green Soup

, I am sure a lot of us could use all the nutrition, packed in this soup :-)

Lentil Carrot Soup

is flavored with a hint of ginger and is topped with yogurt and red chili flakes, definitely a soup that sounds as delicious as it looks :-)

Cabbage Diet Soup

,

Cucumber Soup

,

Mushroom Soup

and

Vegetable Soup

that is sure to help anyone wanting to stay on their diet.

Mushroom and Garlic soup

and a very unique

Chunky Herb Dumpling Soup

that is sure to please the taste buds just as it pleases the eye.

Zucchini Soup

that is made healthier with her idea of sprinkling flax seeds on it

Everything but the Kitchen Sink Soup

. This soup is very delicately and simply flavored with only oregano, salt and pepper, so that the flavors of the vegetables and beans can shine through. With a host of vegetables and pasta in it, this soup is hearty and filling enough to become a meal.

Spinach Moong dhal

soup

Hot and Spicy Coconut Soup Gingery Cream of Carrot Soup

over unhealthy choices like pakoras and chaat. Just the color of this soup is enough to make one forget gray skies for a while :-)

3G soup Orange Clear Soup

that is a great appetizer for cold winter evenings.

I would like to start by thanking all of you who participated in my first Healthy Inspirations Event. Since this was my first event, I did not know quite what to expect, but the responses truly both overwhelmed and touched my heart. I received a total of about seventy five wonderful creative soups from both bloggers and non- bloggers.