Imagine this, you have lots and lots of rains, it's pouring and you have the time and luxury to decide what you want to do, no compulsions, pressures or schedules. What are the first things that come to your mind when you think of such a weather. What are things that you would love to get a hold of and which would enhance the enjoyment of the weather? I am visiting my family right now and the monsoons here are pretty awesome. It really pours in this part of the world. And after a slow start that had everyone here worried, this is the sight that met my eyes when I woke up yesterday. Heavy rains :)
And since I am on a break I get to enjoy this weather with two of my most favorite things in any weather, but most especially rainy weather........................
........ a cup of hot steaming tea and a good book. In this instance an interesting whodunit that has kept me engrossed every free minute I have gotten these last couple of days. Ah bliss!!! Can anything compare to some of the simple pleasures in life ? Well all good things come to an end and I know this small break that I have will end in a few days too. In the meanwhile I am making the most of these few days :)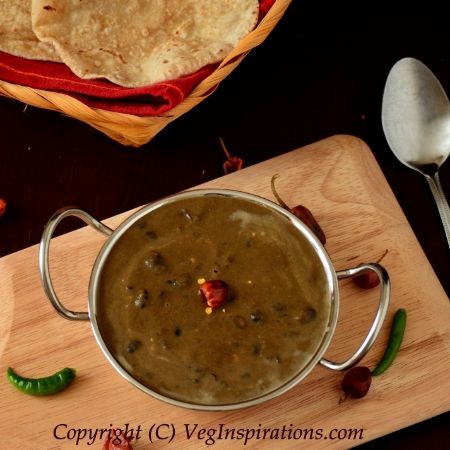 Moving on to the black bean curry. This is a curry that I came up when I was low on veggies and discovered a couple of cans of black beans that I had purchased to make
this black bean brownie
. I used some coconut milk to give this gravy a little creaminess and a touch of exotic to it. There are no special spices or ingredients for this curry, yet the curry was just delicious. We loved it so much I have already made this a few times. It is very versatile and works perfectly in any kind of flat bread, Indian rotis/ phulkas or breads or can even be served on a bed of plain steamed rice.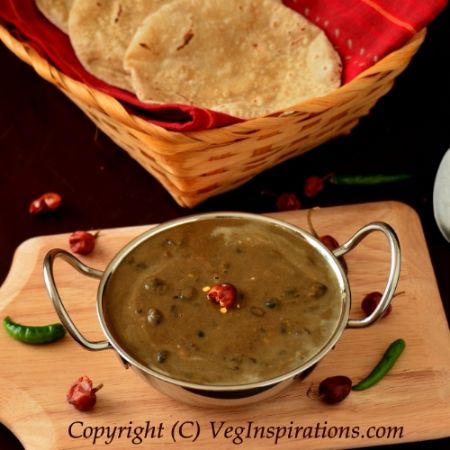 Click here for a printable view of this recipe
Ingredients and Method to make Black Bean curry
1 large red onion cut fine
2 medium tomatoes cut fine
1 Thai or Indian variety green chilies slit lengthwise (or to taste)
1 dry red chili broken into small pieces
2 tbsp oil
2 cups cooked black beans
1/4 tsp turmeric powder
1/4 tsp red chili powder (optional) (or to taste) (see notes)
3/4 tsp cumin powder
salt to taste
1 tsp sugar
1 cup coconut milk
3 tbsp finely cut cilantro (coriander leaves) for garnish
Heat oil in a large heavy bottomed pan
. Add onions and saute until onions turn transparent, then add green chilies and stir a couple of times. Add dry red chili, stir a couple of times, then add tomatoes and allow to cook until the tomatoes become soft and mushy. Remove from heat and allow to cool. Puree this mixture until smooth and return it to the pan and place on heat.
Add turmeric powder, red chili powder if using, cumin powder, cooked black beans, salt to taste and sugar and allow the mixture to simmer for a few minutes until the flavors mingle.
Add coconut milk to this mixture, mix well and allow the curry to simmer for a few more minutes on low heat.
Finally remove from heat, garnish with cilantro and serve hot on a bed of plain steamed rice, or Indian flat bread/ phulkas/ rotis or even with some kind of crusty/ rustic style bread to mop up the curry.
Notes:
Between the green chilies and the dry red chili, this curry had sufficient heat. In case you like your curries really hot and spicy then you could probably add the red chili powder too, otherwise it might not be required.